Media Mention
Pfizer Sued for Discriminating against White, Asian Fellowship Applicants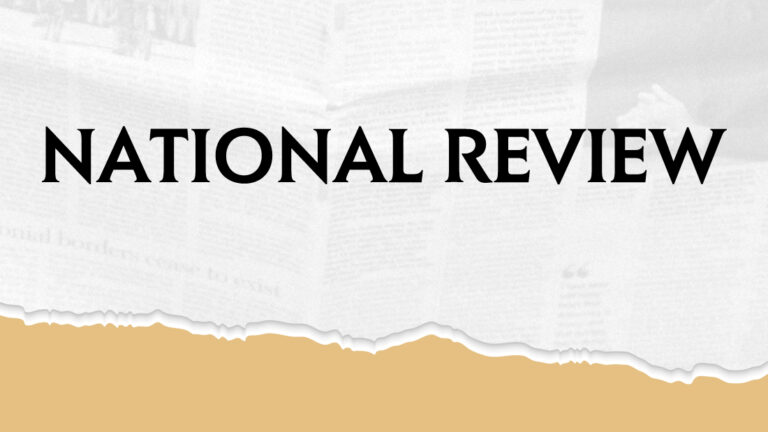 Do No Harm, a nonprofit whose mission is to "protect health care from a radical, divisive, and discriminatory ideology," recently sued Pfizer, arguing that the pharmaceutical giant's "Breakthrough Fellowship Program" illegally discriminates by race.
Pfizer describes the fellowship on its website as "a nine-year commitment to increase minority representation at Pfizer, designed to enhance our pipeline of diverse leaders." The program "works to advance students and early career colleagues of Black/African American, Latino/Hispanic and Native American descent with a goal of developing 100 fellows by 2025."
Fellows participate in a summer internship and later work for Pfizer full-time for two years. After two years, the fellows receive a fully-paid scholarship for an advanced degree, another summer internship and an offer to return to Pfizer for employment after completing their graduate degree.
Applicants must "meet the program's goals of increasing the pipeline for Black/African American, Latino/Hispanic and Native Americans."
Do No Harm — a group of health care professionals, students and policy makers —  is suing Pfizer on behalf of two of its members, arguing that the fellowship discriminates against white and Asian applicants, no matter their qualifications.
The group says the racial discrimination is illegal under the Title VI of the 1964 Civil Rights Act, which bars discrimination "under any program or activity receiving Federal financial assistance." Pfizer participates in Medicaid, Medicare, and programs funded by the National Institutes of Health.
The suit also claims the fellowship's discrimination violates the Affordable Care Act, the New York State Human Rights Law, and the New York City Human Rights Law. Pfizer is based in New York City.
"We believe the Pfizer program is yet another example of healthcare in general committing itself to discriminatory activities," Do No Harm's chairman Dr. Stanley Goldfarb said in a statement to National Review. "We believe that everyone should have equal opportunity."
Pfizer's 2021 Environmental, Social, and Governance (ESG) report laid out a plan to "embed [Diversity, Equity and Inclusion] into our DNA." The report came one year after Pfizer CEO Albert Bourla added "equity" as the company's fourth core value.
Pfizer has said it is confident that "all of our actions comply fully with all U.S. employment laws, including the Breakthrough Fellowship Program" and that "we create opportunities for people without taking them away from others," according to the Wall Street Journal.
"We are aware of the recently filed lawsuit and we do not comment on pending litigation," Pfizer said in a statement to National Review. "Pfizer is an equal opportunity employer proud of its commitment to diversity, equity, and inclusion as we strive to create a diverse workforce that represents the patients and communities we serve."
Gail Heriot, a member of the U.S. Commission on Civil Rights, told the Washington Free Beacon that the fellowship is a "clear case of liability" under Title VI of the 1964 Civil Rights Act, as well as the Civil Rights Act of 1866, which bans racial discrimination in contracting.
"Major corporations seem to have forgotten that there's such a thing as law," Heriot told the outlet. "They seem to think that as long as they're woke, they're bulletproof."
Pfizer is far from the only entity in the health care field that has been accused of racial discrimination. The medical journal Health Affairs has a Health Equity Fellowship that similarly excludes white applications, according to Do No Harm.
A tally from the nonprofit reveals that at least 33 universities and medical schools have scholarships that racially discriminate as well.
Promoted Links
Become a Member
Help us protect patients, physicians, and healthcare itself from radical, divisive ideology.
Share Your Concern
Have you seen divisive ideology or discrimination at your healthcare employer, medical school, or medical provider? Let us know – anonymously.
Stay Informed
Get up to speed with the threats facing healthcare – and how we're protecting patients and physicians.
"*" indicates required fields